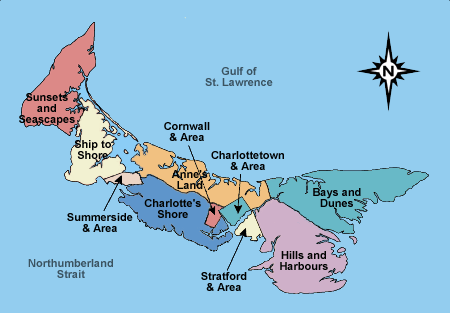 Introduction
Selected one of the Top 10 Island Destinations in the world by readers of Travel and Leisure magazine, Prince Edward Island is more than a great place to visit. This is also a great place to live.  Whether as a full-time resident or owner of a summer-home, this east coast Island can be your personal paradise.
Prince Edward Islander's pride in their home province is reflected by the attention to keeping the landscape clean and tidy, to respecting and protecting the environment, by exploring and implementing alternate energy production and regulating how the land and waters are used.
Scenically Prince Edward Island truly is a royal place. Four definite seasons mean an ever changing vista to greet its citizens each morning.
A summer landscape dominated by lush greens and the rich red of the soil is beautifully offset by the brilliant blue waters of the sea that rims the coast where beaches, white or red sand, are backed by rolling dunes or sand-stone cliffs.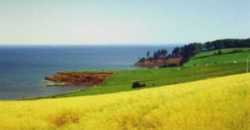 Whether the day brings waters so calm they mirror the sky, gently lapping waves that bubble into sea foam, or breakers crashing onto shore driven by off shore winds, the coastal waters are an important element of Island life. Scenic fishing villages bustle with activity, recreational boaters choose between rivers, bays and coastal waters.
Spring wildflowers and the ever changing farm landscape even draw those who live in the city out to the countryside. Fall brings a combination of vibrant "colours" to the woodlands, beautifully offset by a golden coastline which entices flocks of migrating birds. The Island winter is as glorious.  White sparkling snow, ice ponds for skating, sea ice rimming the coast, all set against the green of forests and blue of the sky, even the beauty of drifting snow.
When those good values are combined with the numerous other factors that come into play, it is easy to see why so many consider life in Prince Edward Island.  Whether choosing to raise a young family, to follow their career of choice, to build a shore-side summer home, or maximizing the money from a house sale where prices are soaring for a retirement to be envied, many individuals are making the move to Prince Edward Island.
From rural home, to small villages and well-tended urban environments, housing opportunities fit all tastes and requirements.  Historic districts to the most modern, energy efficient homes – let our team find your dream home here, in a province where those living "away" will envy your lifestyle.
For lifestyle is the key.  The pace is slower, easier if you will, allowing time to savour every day. Commuting and traffic jams won't eat up the hours in your day.  As a province, Prince Edward Island has a strong sense of community.  People are friendly and opportunities for entertainment plentiful. Families thrive with good education at all levels, and health care accessibility equal to similar regions of Canada. The low crime rate makes this a safer environment for all.
What does Prince Edward Island have that sets it apart?
Miles of sandy beaches on both the north shore rimmed by the Gulf of St. Lawrence and the south shore overlooking the Northumberland Strait.
Scenic drives through pastoral landscapes, tiny hamlets, working fishing villages, and miles of stunning coastline.
Great outdoor recreation: walking trails, cycling, kayaking, fishing, windsurfing, snowmobiling, skating on a pond, beach combing……….the list is only limited by your imagination.
History and tradition that goes back to the very founding of the nation.
More than two dozen golf opportunities: links-style courses to traditional, champion calibre to family fun, and a golf school.
Great local cuisine which includes home-grown seafood, farm produce and more.
Rich cultural environment with vibrant theatre, music, arts and crafts, writing and publishing.
A popular birding destination with more than 300 species of resident or migratory birds.
Several major cruise lines calling for a visit each year, gracing the waterfront
And on the more serious side:
Unique post secondary education: a veterinary college, culinary school, police academy, university and college – just for starters.
Affordable homes in rural or urban areas.
A small population — lots of room to spread and grow.
A low crime rate.
Active service clubs and professional associations.
Strong community spirit.
Access to good health care.
A positive business environment with readily available government and industry support.
A good work environment and career opportunities.
---
Prince Edward Island Facts
The People:
Provincial Population – 138,600
Rural Population – 75,000 (7% live on farms)
Urban Population – 63,000
Charlottetown Population – 32,500
Summerside Population – 15,000
The majority of the population (84,000 approx) is of British ancestry, with the majority of Scottish descent. Approximately 15 percent of the population has Acadian roots. Aboriginal, European, and many other regions of the world are represented.
Charlottetown and Summerside are the only cities in the province.  There are 7 towns and 66 outlying municipalities, of which about 20 are considered historic villages.  Charlottetown is the provincial capital.
Geographical highlights:
Prince Edward Island lies in the southern area of the Gulf of St. Lawrence in Eastern Canada.  It's 1,760 kilometre (1,100 miles) coastline is surrounded by salt water.  Northumberland Strait separates the province from the mainland provinces of Nova Scotia and New Brunswick.  Quebec and Newfoundland lie to the Northwest and Northeast. The 5,656 kilometres (2,184 sq. miles) of land area included 265,217 hectares (655,365 acres) of farmland and 272,000 hectares (680,000 acres) of forest. The Island measures 280 km (175 miles) from tip to tip and is between 6 km (4miles) and 64 km (40 miles) wide.
Statistics:
For recent statistical information: The 2014 PEI Annual Statistical Review can be viewed online at http://www.gov.pe.ca/photos/original/2014statsreview.pdf.  Printed copies are available from Island Information Service (tel. 1-902-368-4000, fax 1-902-368-5544).
Climate/Weather:
Prince Edward Island is blessed with four distinct seasons resulting in a rich, lush environment. The cold, crisp days of winter are perfect for outdoor activities.  The Island approach of relaxing if you are "storm-stayed"(or waiting out bad weather) takes the stress out of occasional winter storms.  Spring is a delightful time of rebirth which sees the landscape burst into lush greens, and vibrant wildflowers.  Summer with its brilliant blue skies, and cooling sea breezes, is great for beach going, watersports, golf, gardening, and sightseeing.  Fall is simply splendid with colourful foliage and air that makes you feel on top of the world.
Despite its maritime location the climate of Prince Edward Island is best described as continental; a result of its location on the east coast of an immense continental land mass.  Since the general movement of air masses is from west to east, air reaching the region has had a previous history over the continent.   The effects of the sea are noticeable everywhere, but act mainly as a modifier.  Ice conditions in the Gulf of St. Lawrence slow the arrival of spring. On the other hand, in autumn the water of the Gulf is relatively warm and holds back the onset of winter for a few weeks longer.  Influxes of moist Atlantic air produce mild spells in winter and periods of cool weather during the summer.
The average frost-free period is 140-160 days. Temperatures on the Island have never officially reached 35 C (95 F). During July and August the average daytime high is 23 degrees C.  Record low temperatures at Charlottetown have never plunged below -31 C (24F). During January and February the average daytime high is -3.4 degrees C. The Island receives an average yearly rainfall of 855 mm and an average yearly snowfall of 285 cm.
---
Getting Here
Where is PEI?
Located on Canada's East Coast, Prince Edward Island is nestled in the southern part of the Gulf of St. Lawrence, separated from New Brunswick and Nova Scotia by the Northumberland Strait.
Plane, bus, automobile, ferry boat – the options for arriving in Prince Edward Island are numerous.  Road and air provide year-round links with the world.
The movement of goods to and from the Island is carried out largely by truck, with air cargo and commercial shipping as secondary transport options.
Map Europe | Map North America
Road
Prince Edward Island is on the TransCanada Highway system, linked to the mainland via bridge or ferry.  The province has the highest concentration of roadways in Canada, 3,798 km paved highway and 1,850 km clay roads.  However, traffic is generally much lower than other regions meaning there are no multi-lane highways or high congestion areas.
The Confederation Bridge provides a 24-hour a day, year-round link to New Brunswick between Borden-Carleton, PEI and Cape Jourimain, NB. This bridge is one of the world's longest continuous multi-span bridges with a span of 12.9 km across the Northumberland Strait.  It takes approximately 10 minutes to cross the Confederation Bridge. Crossing the bridge from New Brunswick to Prince Edward Island is free of charge, however, a fee is collected as you leave the province.  Visit www.confederationbridge.com for further information.
Northumberland Ferries operates a car/passenger ferry service between Caribou, Nova Scotia and Wood Islands, PEI between May and December each year, weather permitting.  There are several daily crossings taking approximately 80-minutes per crossing.  A fare is collected only when leaving the province.  www.nfl-bay.com or 1888-249-SAIL
Corporation  Transport Maritime Arien (C.T.M.A.) offers regular ferry service from Souris, PEI to Iles-de-la-Madeleine, Quebec April through January.  This trip takes approximately five hours.  http://ttp//www.ilesdelamadeleine.com/ctma/   or  902 687-2181
To obtain road maps of Prince Edward Island visit www.peiplay.com, call 1-888-PEI-PLAY, or email peiplay@gov.pe.ca
Road Distances (all measurements are approximate)
In Province – to or from Charlottetown:
Borden-Carleton (Confederation Bridge) 56 km (35 miles)
Souris   61 km (38 miles)
Summerside     71 km (45 miles)
Wood Islands   61 km (38 miles)
Out of Province:
All distances that follow are to or from Charlottetown, via Confederation Bridge unless noted otherwise but do not include the 13 km (9 miles) across the bridge. (please note these distances are approximate)
From New Brunswick:
Edmundston (near Quebec border)       625 km (388 miles)
Fredericton     340 km (211 miles)
Moncton          158 km (98 miles)
St. John            310 km (192 miles)
St. Stephen (U.S. border to Maine)          417 km (258 miles)
From Nova Scotia:
Halifax             331 km (207 miles)
North Sydney (ferry to Newfoundland)             703 km (439 miles)
Truro                232 km (145 miles)
Yarmouth        665 km (416 miles)
From Ontario:
Niagara Falls    1874 km (1172 miles)
Oshawa              1667 km (1040 miles)
Ottawa               1394 km (871 miles)
Sault St. Marie  2189 km (1368 miles)
Toronto              1733 km (1083 miles)
Windsor             2186 km (1367 miles)
From Quebec:
Montreal          1194 km (744 miles)
Quebec City     941 km (586 miles)
From Western Canada:
Winnipeg, Manitoba     3565 km (2227 miles)
Regina, Saskatchewan  4135 km (2584 miles)
Calgary, Alberta             4899 km (3062 miles)
Vancouver, British Columbia   5956 km (3723 miles)
From United States:
Bangor, Maine     575 km (357 miles)
Boston, Mass.       956 km (595 miles)
New York             1328 km (827 miles)
From United Kingdom:
5 hour direct flight to Halifax, Nova Scotia, and then a short 25 minute flight to Charlottetown or a 3 hour drive by automobile or shuttle.
Air
Several airlines serve Prince Edward Island with regular flights: Air Canada, Northwest Airlines, Sunwing Airlines and Westjet.  Air Canada is the main airline. Some other services are  seasonal.  International flights operate year round from Halifax and Moncton airports.
PEI links with the world via national and international services through Halifax, N.S. or Moncton, N.B., and with direct flights during the summer months from Toronto, Ontario and Montreal, Quebec.
Prince Edward Air operates a private charter service anywhere in North America, Med Evac 24 hours a day and a courier service as well as regularly scheduled passenger service between Charlottetown and Halifax.
Commercial flights are served by Charlottetown Airport which is a short (10 minute taxi ride from downtown).
902 566-7997
info@charlottetownairport.pe.ca
www.flypei.com
Charter and cargo services are also available at Summerside Airport.
902 432-1760
www.slemonpark.com
Major automobile companies provide rentals at the Charlottetown Airport.
Rail
Travelling by rail is a delightful way to visit Prince Edward Island. It's a great chance to enjoy scenery from a whole new perspective and provides relaxation no matter what the weather or traffic conditions.  You can travel by train (VIA Rail) to Moncton, New Brunswick.  From Moncton, you must travel by rental car or bus service to Prince Edward Island which is just a couple of hours away.  VIA Rail provides passenger transportation across Canada and links with the USA via AMTRAK.
VIA Rail Canada – www.viarail.ca
AMTRAK – www.amtrak.com
Bus or Shuttle Service
To and from Prince Edward Island – bus service from Charlottetown connects with Summerside, Moncton (including the VIA Rail Canada station), Saint John, Fredericton, Amherst and Halifax with connections further afield.  Shuttle services operate between PEI, Moncton Airport and Halifax.
SMT (Eastern Ltd.) & Acadian Bus Lines – www.smtbus.com  1-800 567-5151
Shuttle services – shuttle@pei.eastlink.ca or www.peishuttle.com
Within Prince Edward Island:  Charlottetown Transit operates a regularly scheduled service within the city.  East Connection Shuttle provides a shuttle and delivery service to Eastern PEI destinations.
Charlottetown Transit – www.thebus.ca
East Connection Shuttle – 902 393-5132
---
Economics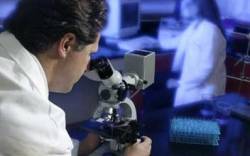 Prince Edward Island, Canada was recently ranked by the KPMG, The Competitive Alternative study, as among the most cost effective sites in North America to operate a business.
The province is very friendly towards small business and most are very small with about 75 percent employing fewer than five people. More than ninety per cent of all businesses have fewer than 50 employees. Firms with more than 50 employees make up about nine per cent of the business population.
Small businesses are found in significant numbers in every industry, and account for more than half of all businesses in most major sectors and more than three quarters of the agriculture and primary sectors.
Self employment is a very important economic contributor representing more than 75 per cent of the job growth since 1989. In 1997, there were 12,000 self-employed individuals in Prince Edward Island.  Self-employment, as a percentage of all workers, has grown steadily in all age groups since 1976, but for those over 55 there has been a particularly sharp increase in the likelihood that they will be self-employed. As a result, the possibility of becoming self-employed increases with age, likely because it takes time to build the experience, resources and skills to operate one's own business.
Use of the Internet by SMEs varies province by province however about 43 per cent of firms in Prince Edward Island are also 'on-line' which is similar to the national average.
As a small island province PEI depends on the land and seas as the basis for its three primary industries: farming, tourism and the fishery. All are interdependent, and contingent on a healthy environment.  Residents and government are aware of the delicate balance needed to sustain both industry and lifestyle and are taking measures to protect the environment.  Government initiatives include generation of power by wind, land use and ownership controls, anti-littering laws, cleanup day, wild life and habitat protection, legislation relating to crop rotation and riparian buffers zones, Waste Watch recycling and composting, etc.  For more information visit www.peiplay.com/green and www.iwmc.pe.ca
Prince Edward Island boasts a number of very effective business organizations including the Tourism Industry Association of PEI (www.tiapei.pe.ca).
For more information on operating a business on PEI check out:
http://www.peibusinessdevelopment.com/
http://www.cfib.ca/research/reports/primerpe98.asp
http://www.gov.pe.ca/index.php3?number=81114&lang=E
www.visitsummerside.com
---
Health Care and Medical
Prince Edward Island uses the 911 Emergency Response System which is accessible from anywhere in the province .  Services available under this system include police, fire, and ambulance services.
Prince Edward Island also offers an integrated system of health services including acute care, long term care, home care, mental health, addictions, child and family services, and housing.  The health system strives to offer client centred services which are accessible to residents across the province.
Prince Edward Island has two full service hospitals and five small regional hospitals.  In addition, there are numerous medical clinics, some with walk-in service.  Each of the health regions in PEI are fully accredited by the Canadian Council on Health Services Accreditation.  Specialty services are offered in several areas including the PEI Cancer Treatment Centre.  When necessary, patients are referred off Island (no further than travelling for specialized treatment in other regions of Canada).  Access to out-of-province tertiary care services is via automobile or ambulance year-round, via Confederation Bridge or by air ambulance.
Access to physician services compares favourable to other Canadian provinces.  A provincial patient registry assists newcomers in locating a family physician.
Full Service Acute Care Hospitals with 24 hour emergency service are:
Queen Elizabeth Hospital, 60 Riverside Dr., Charlottetown, 894-2095 Emergency: 894-2200
Prince County Hospital, 75 Roy Boastes Ave., Summerside, 432-4200
Regional Hospitals (not all offer emergency service):
Western Hospital, 148 Poplar Rd., Alberton 902 853-8650
Community Hospital, MacKinnon Dr., O'Leary 902 859-8700
Stewart Memorial Hospital, Tyne Valley 902 831-7900
Kings County Memorial Hospital, 409 McIntyre Ave., Montague 902 838-0777
Souris Hospital, 11 Knights Ave., Souris 902 687-7150
There are also medical clinics in:
Prince County (Western PEI) – Lennox Island, O'Leary, Summerside, Tignish, Tyne Valley, Wellington
Queen's County (central PEI) – Charlottetown, Cornwall, Crapaud, Hunter River, Rustico
Kings County (Eastern PEI) – Montague, Souris
Prince Edward Island's Hospital and Medical Services Insurance Plans provide eligible residents with coverage for basic hospital and medical treatment, with no premiums.  For this purpose a resident is defined as anyone who is legally entitled to remain in Canada and who makes his or her home and is ordinarily present, on an annual basis, for at least six months plus a day in Prince Edward Island.
Canadians moving to PEI from another province must register to become eligible.  They will become eligible for insured hospital and medical services after a three month wait* period.  During that period coverage continues from their former province of residence.
Persons from outside Canada establishing  permanent residence in PEI may be eligible on the first day they become residents of the province.  There are a number of eligibility requirements*
* Full information can be obtained from:
Department of Health and Social Services
PO Box 3000,
35 Douses Road
Montague, PEI, C0A 1R0
1 800 321-5492
902 838-0900
Request the booklet 'Hospital and Medical Services Insurance'
Private insurance companies offer coverage for health services which are not covered by the Provincial Plans.
---
Schools and Education
Elementary and secondary school programs are available for both English and French language students.  The Island is cooperating with the other three Atlantic provinces in developing common curriculum for grades 1-12 language arts, science, mathematics and social studies. In addition to academic studies, Island high schools also offer courses such as industrial arts, business, information technology and career exploration.  A significant portion of the student population is enrolled in French immersion at one of the highest levels in the country.
Post secondary education is offered through a number of institutions:
The University of Prince Edward Island – located in Charlottetown.  Offers studies in arts, science, education, music, family and nutritional sciences, and business administration.  Preparatory programs include medicine, law and engineering.  Visit www.upei.ca.
Atlantic Veterinary College – a world leader in aquaculture research and offers doctoral degree and masters degree programs in veterinary medicine.  Visithttp://www.upei.ca/~avc/
Holland College (www.hollandc.pe.ca) – the Island's community college specializes in offering theory and hands-on training in a flexible learning environment.  The college specializes in trades and technology career training programs, sometimes in partnership with the private sector to meet specific needs of employers.   The college is also home to  the Atlantic Police Academy(http://www.hollandc.pe.ca/APA/index.htm) , Atlantic Tourism and Hospitality Institute (http://www.hollandc.pe.ca/TCC/), the Culinary Institute of Canada (http://www.hollandc.pe.ca/CIC/index.htm), and the Eastern Canada College of Languages, a comprehensive English as a second language (ESL) program (http://www.hollandc.pe.ca/FactSheets/ESL-EnglishasaSecondLanguage.htm).
The College of Piping and Celtic Performing Arts of Canada – an international school of excellence in the study of Highland bagpipe and other Celtic disciplines. Students come from around the world from places such as New Zealand, Singapore, Germany, U.S.A., and Scotland, as well as Canada.  Visit www.collegeofpiping.com
You can search for any PEI public or private schools which have grades 1-12. You can link to the school web site   http://www.edu.pe.ca/finder/schoolfinderindex.asp and view other school information.
The Eastern School District is the largest school district on Prince Edward Island, covering the area from Crapaud to East Point. It consists of 43 schools across the central and eastern part of the Island, serving approximately 14,000 students. The district is governed by a board of trustees, and administered by a staff based in the main board office in Stratford, and several satellite locations within the district.
* Based on information provided by Island Information, Government of Prince Edward Island.
---
Government Services
Do you have questions about a certain area in Prince Edward Island? Access PEI Centres are an excellent start in any quest for information and provide one-stop shopping for government services on Prince Edward Island such as:
–          appointment scheduling with most government offices
–          licenses, permits and registrations
–         applications and forms
–          information on government programs
–          various government publications and manuals
Access PEI Centres are usually open regular government hours, but may vary from location to location.  Bilingual services are available at Summerside, Wellington, Tignish and Charlottetown.  Drop in to any Access PEI office to be directed to the government and/or other services you may require.
---
Law and Order
Prince Edward Island has a low crime rate and is generally considered a safe place to live.
Police
For all police emergencies dial 911.  Policing is a combination of community police departments and Royal Canadian Mounted Police (RCMP).
For non-emergency contact:
Alberton Detachment (RCMP) 902 853-9300
Borden-Carleton (town police) 902 437-2228
Cavendish (RCMP – June-Sept only) 902 963-9300
Charlottetown L Division RCMP Headquarters 902 566-7112
Charlottetown Detachment RCMP 902 368-9300
Charlottetown Police (city police) 902 629-4172
Kensington Police Department (town police)   902 836-4499
Montague Detachment (RCMP) 902 838-9300
North Bedeque, East Prince Detachment (RCMP) 902 436-9300
Souris Detachment (RCMP) 902 687-9300
Summerside Police Department (town police) 902 432-1201
RCMP website:  www.rcmp-grc.gc.ca
Fire Department
Fire services are provided by a combination of volunteer and professional fire fighters.
For all fire emergencies, Dial 911.  For information and non-emergencies contact the fire hall near your location or the Fire Marshall's office at 902 368-4869.
---
Sports and Recreation
Sport and recreation is very alive and well in Prince Edward Island. Year-round activities abound, outdoors and in.  Whether you opt for organized, competitive, or purely recreational activity, you will find lots to do.
Summer sees Islanders golfing, cycling, hiking, enjoying superb beaches and waters sports. Trail systems abound.  Community facilities, such as swimming pools and skating rinks are accessible to all.  Sport is an integral part of winter with hockey, skating, snowmobiling, cross country and alpine skiing, ice fishing, and more.
SPECTATOR SPORT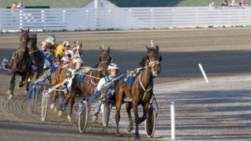 Whether cheering on the little tykes at minor hockey, watching horse or tractor pulls at a country fair, or cheering on your favourite runner in a marathon, spectators have many events to choose from.  Harness racing, car racing, motosport, pro-hockey, university sports, and pro-golf events are just a sampling of what spectators can enjoy.
RECREATIONAL ACTIVITY
For information on all activities go to a Visitor Information Centre, call 1 888-PEI-PLAY or 902 368-4444, visit www.peiplay.com or email peiplay@gov.pe.ca.
Beaches
With 1760 km of coastline, beautiful, secluded beaches can be found at the end of many public country roads although they offer no lifeguards or facilities.  Beaches located in the Prince Edward Island National Park and several provincial parks throughout the province are supervised and offer full facilities from late June to late August.  Park access is available year round, although some will require a walk in from the highway.
Camping
From pup tents to full size RV's, the joy of outdoor life is very popular with the PEI National Park, Provincial Parks and private campgrounds to choose from.   Visit the following websites:
– PEI Provincial Campgrounds – various locations – www.peiplay.com
– PEI National Park- www.pc.gc/ca
– http://www.gov.pe.ca/visitorsguide/index.php3?number=1009580
Cycling
Confederation Trail, low traffic heritage roads, and dozens of other trails offer a chance to enjoy nature at its best.  Paved roads take cyclists through rolling hills (some challenging), lush farmland, woodland, and small villages. There are numerous organized cycling events held each year including Cycle the Capes in September, a challenging two-day event held in Western Prince Edward Island.  For more information visit www.ride-pei.com.
For further information on cycling within Prince Edward Island you can call Tourism PEI at 1 800 463-4734, visit the website for PEI Cycling Association 902 368-4208, www.cpei.ca or contact the Summerside Cycling Club at 1-902 888-3978,www.summersidecycling.com.
Fishing
North Lake boasts of being the "Tuna Capital of the World" along with deep sea fishing, salt water angling, fly fishing, rod and reel abound. Inshore coastal waters, estuaries, bays, rivers, and stocked ponds offer a variety of recreational fishing, salt and freshwater, that is one of the best kept secrets in the angling world.  Fishing is controlled by regulations to protect the stock and licenses are required.  For further information contact PEI Fish and Wildlife Division 902 368-5111 or PEI Fisheries and Aquaculture 902 368-6330.
Gardening
Prince Edward Island's rich soil ensures that gardeners are a happy lot.  Mother nature gives a sampling of the potential with a fabulous offering of wildflowers best viewed by taking a leisurely drive, or walking down nature trails. The lupins of late June are perhaps the most photographed while the provincial flower, the rare Lady's Slipper orchid, is one of the most elusive.
Islander's love to garden, so many homes are picture perfect.  The most elegant home of all, Fanningbank, home of the Island's Lieutenant Governor, opens its' Victoria rose gardens to the public. Commercial growers specialize in tulips, lavender and day lilies. As well, there are garden clubs (the Summerside and Area Garden Club hosts weekend tours), an annual spring garden show in Crapaud, and many gardens open to the public.  Among the most noted are:
Hiking
Prince Edward Island has an abundance of walking and hiking trails ranging from short well-maintained shore side boardwalks in villages and towns to the tip-to-tip Confederation Trail offering 350 km of excellent rolled stone dust surface. Charlottetown and Summerside have wonderful, extensive boardwalks around their waterfronts connected with other trail systems. The PEI National Park, and Provincial Parks and woodlots and Scenic Heritage Roads also offer great walking trails to explore.  For more information visit www.islandtrails.ca.
Horseback Riding
The sight of horses is a common one in Prince Edward Island, providing activity ranging from training and raising miniatures to showing in the ring, and trail riding.   There are a number of equestrian or horse clubs serving different interest areas.  Contact the Island Horse Council at http://www.islandhorsecouncil.ca for more information.
Hunting
Prince Edward Island enjoys regulated, seasonal migratory bird hunting (geese, ducks, Woodcock, Snipe, partridge, grouse), rabbit, snowshoe hare and coyote hunting.  A Hunting License is required.  For hunting outfitters and license vendors contact PEI Fish and Wildlife Division at 902 368-5111.
Motorcycle
Touring by motorcycle is becoming increasingly popular and a number of motorcycle clubs host runs, rallies, and special activities.  Motocross provides exciting spectator enjoyment.  For further information on these activities, visit Motorcycle Prince Edward Island at www.motorcyclepei.com and PEI MX (motocross) Association at www.peimxa.com or by telephone at 902-859-1365.
Running
This popular activity is highlighted with the Prince Edward Island Marathon weekend held in October with a variety of runs, marathons and walks to choose from as well as a Runners Expo.  Additional information can be found at www.princeedwardislandmarathon.com.
Skiing
Four of the five cross-country ski areas on Prince Edward Island are in the province's parks. Trails at Prince Edward Island National Park are located near the famous Anne of Green Gables house in Cavendish.  Brookvale Winter Activities Park offers alpine (10 trails, 4 lifts), nordic x-country, ski-school, tubing, etc.  Additional information for Cross country skiing can be found athttp://www.canadatrails.ca/xc_ski/xc_pe.html.  Brookvale Park information and activities can be reviewed at http://www.gov.pe.ca/visitorsguide/index.php3?number=1014332
Snowmobiling
With approximately 1,000 km of trails, many groomed, snowmobiling has become a popular winter activity. Confederation Trail and its spurs, is incorporated into the high quality province wide trail system supported through user-pay. The PEI Snowmobile Association with five member clubs has full information.  Contact the PEI Snowmobile Association through http://www.peisa.ca.
Swimming
The communities of Charlottetown, Summerside and Montague have inside swimming pool complexes that remain open year-round.  During the summer months there are outdoor pools in several communities, and of course, our wonderful beaches in the summer.
Tennis
Public tennis courts are available in Charlottetown, Summerside, and many other communities in parks or schools as well as at several resort hotels.  A listing of courses is available at Visitor Information Centres or check out the government website at http://www.gpei.ca/infopei/index.php3?number=887&lang=E.
Watersports
Inland canoeing, coastal kayaking, yachting, water skiing, parasailing, and watercraft of all shapes and sizes can be enjoyed to their fullest in this Island province, as can scuba diving. Feel free to launch your paddling craft where you see a bridge crossing, a suitable body of water or at a public access such as a beach.  Public boat slips are available in most coastal communities, usually taking boat lengths up to 45 feet.  For information on moorings and marinas, or canoe and kayak rentals check with a Visitor Information Centre.  There are also numerous fishing harbours along the coast.  Contact the PEI Dept of Transportation (for regulations) or the Summerside Curling and Yacht Club 902 436-2153 or Charlottetown Yacht Club 902 892-9065.
COMPETITIVE SPORT
Sport is generally organized and administered by two groups: provincial sports organizations and the P.E.I. School Athletic Association. University sport is represented by the University of Prince Edward Island, which competes in the Atlantic University Sport (AUS) and Canadian Inter-university Sport associations.
Each competitive sport is administered by a provincial organization which is part of a national, and/or world organization. At a government level the Department of Community and Cultural Affairs plays a key role through the Sport and Recreation section, as does the umbrella sports organization; Sport PEI, who are an excellent source of information and contacts.  They can be reached at:
Sport PEI
PO Box 302
40 Enman Crescent
Charlottetown, PE
C1A 7K7
902 368-4110 (ph)
902 368-4548 (fax)
http://www.sportpei.pe.ca
sports@sportpei.pe.ca
Toll Free on PEI
1-800 247-6712
1-800 235-5687 (fax)
They can put you in touch with organized sport groups which include:
Athletics
Badminton
Baseball
Basketball
Bowling – 5 pin
Curling
Cycling
Equestrian
Fencing
Field Hockey
Figure Skating
Football
Golf
Gymnastics
Hockey
Horse Council
Judo
Karate
Kick Boxing
Lawn Bowling
Paralympics PEI Racquetball
Ringette
Rugby
Sailing
Ski-Alpine
Ski-Cross Country
Soccer
Softball
Special Olympics
Speed Skating
Squash
Swimming
Synchronized Swimming
Table Tennis
Tae Kwon Do
Tennis
Volleyball
Wrestling
MOTORIZED SPORT
There is no doubt that motorized vehicles (cars, boats, motorcycles, trucks, and more) are a passion for many and appeal to hundreds more.  Prince Edward Island is home to numerous organizations and events which are sure to please enthusiasts including:
PEI Street Rodd Association Show n' Shine is one of the oldest and largest outdoor car shows in Eastern Canada held in the Montague area every summer.  For further information, visit www.peisland.com/streetrodassoc/
British Car Day Across the Bridge brings together car and motorcycle enthusiasts from Eastern Canada and the USA for a three day event each July.  Additional information on this association can be found at www.bmapei.com.
The PEI Truck & Tractor Pull Championships are held every summer at the Crapaud Exhibition in early August.  Visit www.exhibitions-festivalspeiae.com/tractorpullevent.html for more information.
West Point Lighthouse Festival & Boat Race is held every summer with many events for all ages including lobster boat races and a boat parade of lights.  Visit http://www.exhibitions-festivalspeiae.com/westpointlighthousefestival.htmlfor all the details.
The Charlottetown Yacht Club hosts a variety of events for the water loving community including Charlottetown Race Week.  For a full listing of services provided by the Charlottetown Yacht Club, visit www.cyc.pe.ca.
---
Shopping
Prince Edward Island has an eclectic mix of shopping opportunities which range from owner operated intimate craft studios to corporate big box stores to innovative second hand and antique shops.  Depending on your needs, your style, and your budget, we have something for everyone.
Charlottetown and Summerside both have indoor malls as well as big box store plazas where a number of national and international chains are represented including: Sears, Future Shop, Canadian Tire, Walmart, Home Depot, Michaels, Hallmark, and the list goes on. There are also a number of factory outlet stores, such as Paderno and Liz Clayborne.
Both provincial cities and other communities have strip and enclosed shopping malls, active downtown centres and specialty shops which serve special niche needs.
Our grocery stores are among some of the most modern (Superstore and Sobeys) in Canada and we have lots of them. The largest are in Charlottetown and Summerside.  Smaller neighbourhood stores can be found in smaller towns, and convenience stores provide the necessities within a few miles of anywhere in the province.
---
Arts and Entertainment
Prince Edward Island has a rich cultural community. From artists to writers, most disciplines are represented with many organizations to offer assistance.  Among the most popular disciplines are visual arts, crafts, theatre, writing and publishing, film/video and new media, music and sound recording.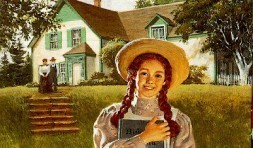 The most famous Island creator, Lucy Maud Montgomery, wrote Anne of Green Gables and numerous other works spawning a whole industry of theatre, music, writing and publishing and crafts based on her characters and stories.  Prince Edward Island is a province that appreciates arts and culture as an important component of life.
A good starting point for information about Arts, Culture and Heritage in Prince Edward Island is the InfoPEI website which provides information and links in the following categories:
Aboriginal Peoples, Art Galleries, Arts Organizations, Culture Development, Genealogy, Heritage, History of PEI, Island Artists, Live Theatre, Lucy Maud Montgomery and Anne, Movie Theatres, Multiculturalism, Museums and Heritage Sites, National Historic Monuments, and the Provincial Art Bank.
Visit http://gov.pe.ca/infopei/
Other information sources:
Arts Organizations
The PEI Council of the Arts supports, assists, encourages and represents the professional arts community in the Province in the pursuit and development of its activities.
For More Information contact:
PEI Council of the Arts
115 Richmond Street
Charlottetown, PE  C1E 1H7
P: (902) 368-4410  F: (902) 368-4418
E: peiarts@peiartscouncil.com
http://www.peiartscouncil.com/
Crafts
Historically, Islanders have been a self-sufficient people who have maintained a close contact with the traditions of the past and used them as the basis for production of crafts, often with a distinctly modern approach.  Both amateur and professional artisans abound marketing their goods through their own studios, local shops, craft fairs, and exporting off Island.  The Prince Edward Island Crafts Council represents all disciplines of crafts and is a good source of information.  Formed in 1965, the not-for-profit organization's objective is to promote the making and acceptance of quality handcrafted items through the provision of programs and services; to encourage and assist members and others in becoming creative and proficient in the production of crafts.
The Prince Edward Island Crafts Council – http://www.peicraftscouncil.com/
PEI Government – www.gov.pe.ca/go/craftsector
Writing and Publishing
The written word and print medium have been important parts of the Prince Edward Island cultural community since the first Canadian Bible was published here in Charlottetown, not to mention the presence of early newspapers and other publications.
It was a writer, Lucy Maud Montgomery, who put Prince Edward Island on the world map with her famous "Anne of Green Gables" and other novels.  Many other writers have followed in her footsteps including Julie Watson, Charlottetown resident and author of 22 books and hundreds of magazine articles.  There are several writers organizations including:
The Island Writers Association (PEI) – a small group of writers whose purpose is to inform, educate, and provide peer support to both up-and-coming and professional writers.  For information call 902 569-3913, email dgamble@isn.net or go towww.seacroftpei.com and click on the Writing and Publishing link.
Professional Writers Association of Canada – a small chapter of this national organization of working writers is based in the Charlottetown area. For information creative@pei.sympatico.ca
PEI Writers Guild – For information PEI_Writers_Guild@isn.net
Entertainment
Live theatre, musical performance, community concerts, ceildhs, current movies – entertainment opportunities are vast.
New release movies are shown at several theatres in Prince Edward Island including seasonal drive-ins:
Brackley:  Brackley Drive-In Theatre and Fun Park
Cascumpec:  Princess Pat Drive-in
Charlottetown:  Charlottetown Mall Cinemas and City Cinema (featuring Canadian and international films)
Souris:  Souris Cinema
Summerside:  Empire Studio 5 Cinemas
Music
Music is part of life in Prince Edward Island and live performance is ever present.  Traditional fiddling to the professional musical theatre of Confederation Centre of the Arts, the magical bagpipes of Celtic to rock and roll concerts, ceilidhs to community dances, and all that falls in between, mark a true music loving population. Musical entertainment is available year round, as are opportunities to learn and play. Among the popular musical events are:
Jazz & Blues Festival – the streets of downtown Charlottetown come alive with "the sound" in early July.  Www.jazzandblues.ca
Historic Charlottetown Waterfront Summer Concert Series – live jazz, traditional Celtic and local favourites. Www.visitcharlottetown.com/waterfront
The College of Piping and Celtic Performing Arts of Canada – Summerside www.collegeofpiping.com
The Indian River Festival: Fine Music Series – Music you can Hear with your Heart – held each summer near Kensington, offering classical, jazz, Maritime and International music interpreted by the world's finest musicians, and brought to life through the breathtaking acoustics of St. Mary's Church.www.indianriverfestival.com
Theatre
From one-man shows to full musical productions theatre is a vibrant and going concern in Prince Edward Island. Anne of Green Gables – The Musical performed each summer at Confederation Centre of the Arts continues to pack the house.  It and other productions, which change annually, bring enthusiasts from all over the world to Charlottetown.  Summerside is home to Atlantic Canada's longest running dinner theatre.  The Feast Dinner Theatre at Brothers Two has made people laugh for 25 years. Small theatres in Victoria, St. Peters and Georgetown draw audiences again and again to their innovative stage shows.  Obviously summer is the main season although less frequent shows are mounted in the winter.
Confederation Centre of the Arts – Charlottetown, home of The Charlottetown Festival's world class musical theatre www.confederationcentre.com
Feast Dinner Theatres – Summerside, Atlantic Canada's longest running dinner-theatre offers musical comedy and improv   www.feastdinnertheatres.ca
Harbourfront Jubilee Theatre – Summerside waterfront, professional dramatic and musical productions   www.jubileetheatre.com
Victoria Playhouse – Victoria-by-the-Sea, operating for 25 years www.victoriaplayhouse.com
What's On- Festivals and Events
Vibrant activities and events such as festivals, concerts, ceilidhs, and theatre, take place year round, although the summer months are the most popular. Island festivals and events are a great opportunity to get together, meet new folks and celebrate Island culture.  Larger events such as the Festival of Lights on Charlottetown's waterfront bring in top entertainers and have that "big" feel.  Smaller community events are lower key, casual meet and greet places where you will feel right at home.  For a sampling of Prince Edward Island's festivals and special events check out the following:
Atlantic Superstore Festival of Lights – concerts ensure a rockin' Canada Day –www.visitcharlottetown.com/lights
Celtic Festival – Highland Storm – each year the College of Piping in Summerside hosts a Celtic Festival with music, highland and step dancing, and more.  www.collegeofpiping.com
Charlottetown Festival – a summer of professional musical theatres including Anne of Green Gables and other on stage presentations that have been charming audiences for more than 25 years.  Free outdoor summer performances, gallery exhibitions and more. www.confederationcentre.com
PEI International Shellfish Festival – held in September every year, this celebration features Oyster Shucking Championships, Chowder Championships, Maritime music, Chef Demonstrations by the Culinary Institute of Canada, Touch Tanks and good times extraordinaire. www.peishellfish.com
Summerside Lobster Carnival – features street sales, stage entertainment, harness racing, lobster suppers, talent shows, boat races and much more.  It's a family event held each July. www.exhibitions-festivalspeiae.com
The Indian River Festival: Music you can Hear with your Heart – held each summer offering classical, jazz, Maritime and International music interpreted by the world's finest musicians, and brought to life through the breathtaking acoustics of St. Mary's Church. www.indianriverfestival.com
70-mile Coastal Yard Sale – held in September for almost 10 years with 150 plus sites to visit.. www.woodislands.ca/yardsale
Summer community exhibitions feature animals, home arts, entertainment, competitions such as tractor pulls, horse shows, crafts, horse pulls, talent shows and much more.  These are fun events which brings the rural community together and welcomes many visitors to enjoy some of their lifestyle.  The highlight of the exhibition calendar is the Old Home Week/PEI Provincial Exhibition held in Charlottetown each August.
www.exhibitions-festivalspeiae.com
Information about special activities can be found on the Festivals and Events website at www.festivalspei.com or at www.peiplay.com
When on the Island, pick up a copy of The Buzz, a monthly newspaper full of what's up and what's on information.  It is available free of charge at many locations including the Visitor Information Centres.
---
Dining
As home to some of the finest seafood and fresh from the farm ingredients available anywhere, as well as a leading culinary training centre, Prince Edward Island is able to boast numerous restaurants and eateries.
The province is famous for its traditional lobster suppers.  Many, like New Glasgow Lobster Suppers and St. Ann's Church Lobster Suppers, are seasonal, open in the summer and early fall. Lobster supper locations are generally listed in the Visitors Guide produced by Tourism PEI and available by going towww.peiplay.com
For the best in Island fine dining specializing in fresh local ingredients:
The Inn at Bay Fortune – Bay Fortunewww.innatbayfortune.com
Shaw's Hotel – Brackley Beach www.shawshotel.ca
The Dunes Café – Brackley Beach www.dunesgallery.com
The Claddagh Oyster House – Charlottetown www.oldedublinpub.com
Lucy Maud Dining Room at the Culinary Institute of Canada – Charlottetown 902-894-6868
Dalvay by the Sea – Dalvay www.dalvaybythesea.com
Other recommended eateries:
Rachels – Cavendish http://rachaelsristorante.bravehost.com
Olde Dublin Pub – Charlottetown www.oldedublinpub.com
Engine No. 6 Café – Georgetown www.georgetowntrainstation.com
Wind & Reef Restaurant – North Cape www.tignish.com/northcape
Brothers Two – Summerside www.brotherstwo.ca
---
Religion
There are churches representing many different denominations in Prince Edward Island – far to many to list here, as there is at least one church in most villages and many in towns and cities. As well as providing services for members and visitors, many Island churches are treasured for their historical and architectural significance.  For information go to www.peiplay.com/churches.
---
Accomodations
Need a place to stay while you check out real estate?  Prince Edward Island boasts dozens of quality accommodations ranging from economical to luxury. www.peiplay.com provides a province-wide listing of available accommodations.  You can also make reservations online at  www.peiplay.com/bookonline.
If staying at an Inn is your preference, you can visit the Inns of Distinction  website to view 22 inns across Prince Edward Island which have obtained the "Inns of Distinction" status.  Visit their website at www.innsofpei.com.
---
Moving Within or to Prince Edward Island
For information about transportation assistance when moving to or within Prince Edward Island, an excellent information source is found at Information Prince Edward Island:
http://gov.pe.ca/infopei/index.php3?number=2141&lang=E
Companies which provide assistance with moving include:
Charlottetown:
Allied Van Lines – Jenkins Transfer Limited – 902 628-6683
Atlas Van Lines Agent – Foley's Transfer – 902 894-9914
Foley's Transfer Inc. – 902 894-9914
Gallant Moving & Storage – 902 892-1811
Jenkins Transfer Ltd. – 902 628-6683
Larter's Transfer – 902 628-6856
Metro Moving & Storage – 902 626-5100
The Discount Mover Limited – 902 892-1821
U-Haul C. Ltd. – Charlottetown – 902 626-3320
United Van Lines (Canada) Ltd, Agent – Gallant Moving & Storage – 902-892-1811
Cornwall:
U-Haul Co. Ltd. – 902 675-2564
Montague
U-Haul Co. Ltd – 902 962-2780
Summerside
Gallant Moving & Storage Ltd. – 902 436-9236
U-Haul Co. Ltd. – 902 436-5276
United Van Lines (Canada) Ltd. Agent, Gallant Moving & Storage Ltd. – 902 436-9236
Tignish
U-Haul Co. Ltd. – 902 882-3666
There are also numerous storage facilities available in Prince Edward Island.
---
Golf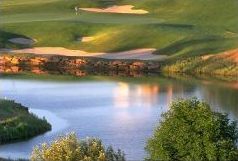 If there is one thing that Prince Edward Island excels at it is golf. In fact, people are known to build summer homes here just because of the reasonably priced golf opportunities. The scenic beauty, sea and land scapes, and rolling hills have all inspired TOP golf course designers to create courses which exploded the Island into the international golf scene.  Often awarded as Canada's top golf destination, and one of the finest in Canada, PEI offers 22+ courses for all levels of golfers. Courses across the province guarantee you are never far from a great game. The Canadian Golf Academy helps beginners to pros polish their skills.  For more information, visit www.golfpei.ca or call 1-866-465-3734.